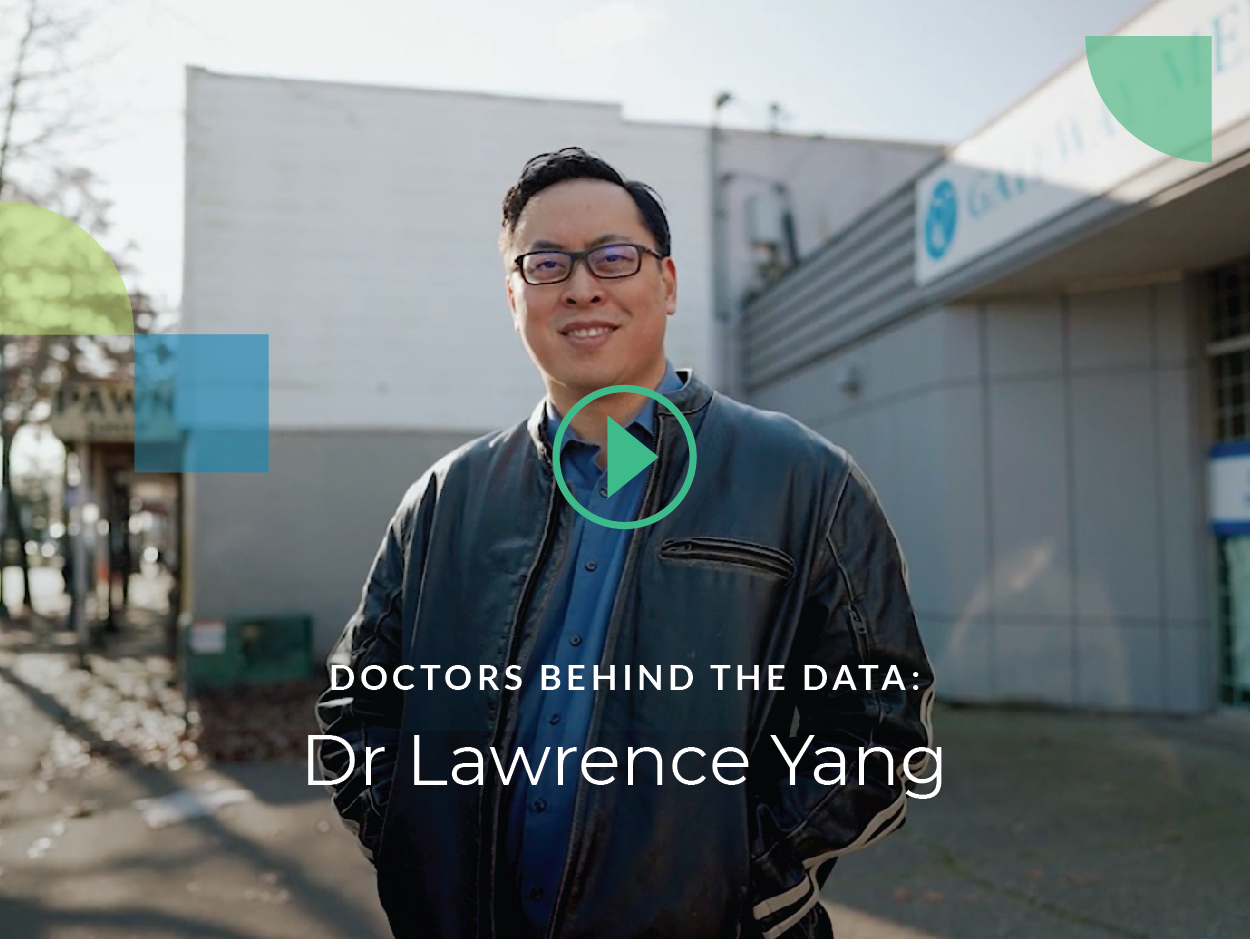 Dr Lawrence Yang grew up in Surrey, not far from the Whalley area where he now practices at Gateway Medical Centre. There he sees a historically underserved population of patients – ranging from refugees, to those with mental health issues and drug addictions. It's a particularly challenging environment in which to practice. Dr Yang's unwavering dedication to the area and his commitment to quality improvement led him to find out more about the Health Data Coalition when he was introduced to it at a Divisions meeting in Surrey/North Delta. 
Now, as an enrolled HDC user, Dr Yang feels empowered to approach challenges in his clinic from a more thoughtful and efficient perspective. He's using the data in his practice to make a positive difference in his community.  
Hear Dr Yang's story about how HDC has helped him provide better care for his patients.
Continually improving, so you can too In the next few weeks we'll be rolling out an update to HDC software that will improve the experience for all users, and better automate the flow of information for those on MOIS. In addition, MOIS users will see AMCARE measures merged with the HDC base list of measures. This means that MOIS users will now be able to compare and share data with HDC members that are using other EMRs, such as OSCAR. The update will also include dozens of minor improvements and bug fixes that improve the security and usability of the application. Stay tuned for more on these exciting improvements – details will be shared soon in the HDC 2.2 Release Notes. Questions or comments? Contact our support line at support@hdcbc.ca. 
New Board Elected at AGM
The Health Data Coalition held its first Annual General Meeting on September 27, 2018. It was a virtual meeting attended by 26 Members and Member proxy representatives. Cheryl Wenezenki-Yolland FCPA, FCMA was formally confirmed in her interim appointment as a Director, and Dr Dan Horvat was re-elected for a second term. Five other board members were elected by the Members, including Dr Cole Stanley (Vancouver), Dr Robert Schertzer, MD, MED, FRCSC (Specialist); Dr Richard Welsh (Abbotsford); Dr Brenda Huff (Courtney); and Dr Jaron Easterbrook (Saanich). Dr Easterbrook is a MedAccess user, Dr Stanley and Dr Welsh use the Intrahealth EMR, and Dr Huff uses the MOIS EMR. We have been providing orientation to the new Board, which meets monthly to provide governance oversight and advocacy for the HDC, and you will be hearing more from them soon during our enrolment campaign.